2
SEP 2014
When Gandhiji started wearing scanty clothes on his body, he had said that until every citizen of my country doesn't get enough clothes to wear, I will dress in the most minimal way. It is quite unfortunate that some people in India are not able to cope with the most basic need of life which is: Clothing.
Lets Nurture apart from being an IT firm, has been working hands in hands with the people having a good will to donate. Recently, we were approached by Sharma family that expressed a wish to donate clothes. And when we reached their home for collecting clothes, we were surprised with the amount of boxes. There were around 8 boxes full of clothes. Inspite of being a small family consisting of 3 members, they had a huge heart that enabled us to fulfill the necessities of the needy. Mr K.K Sharma, Mrs Vibha Sharma and Ms Pramiti Sharma, you have no idea how much your gesture means to us! Here's a shout out and a huge note of thanks to you!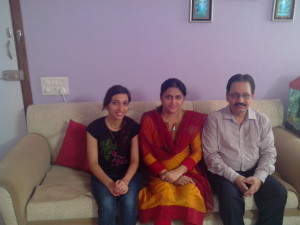 If you too, are willing to donate clothes, toys, house hold items or anything else that can come of help, feel free to get in touch with us at the earliest. We promise you that they will reach to the less fortunate at the right time!