19
APR 2016
We are happy to announce that the generous donation of clothes that were entitled to the LetsNurture team for the charity purpose, have been distributed to the lesser priviledged individuals and assisting laborers in the village near South Bopal and in the regions covering the Ghuma gam area.
As many as fifty laborers have been benefitted from the generous offerings. Some of the benefitiary laborers are put up behind Bhagvat Bungalow and a handful of others reside near Arohi Bungalows.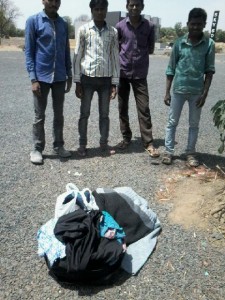 It was our priviledge to see the smile and sense of contentment on the face of the receivers.