15
JUN 2015
If you fall in the second category then be thankful to the almighty and keep doing it.
It's not that one need to be really rich to come forward and be a helping hand to lesser fortunate ones; it's just that one needs a big heart and willingness to do play their part. And with this beautiful aim Lets Nurture organization keeps its spirit high and keeps on serving the society. We love this feeling of giving and very much thankful to the lovely people out there who keep finding their way to us and keep donating, giving us strength and motivation.
Few days ago we went ahead and brought smiles on the faces of people of Vastrapur and S.G.Highway area, where our employees – Milan & Pradeep went for clothes donation. It was good to see the enthusiastic kids, choosy women and some undemanding folks who were much happier to interact with us.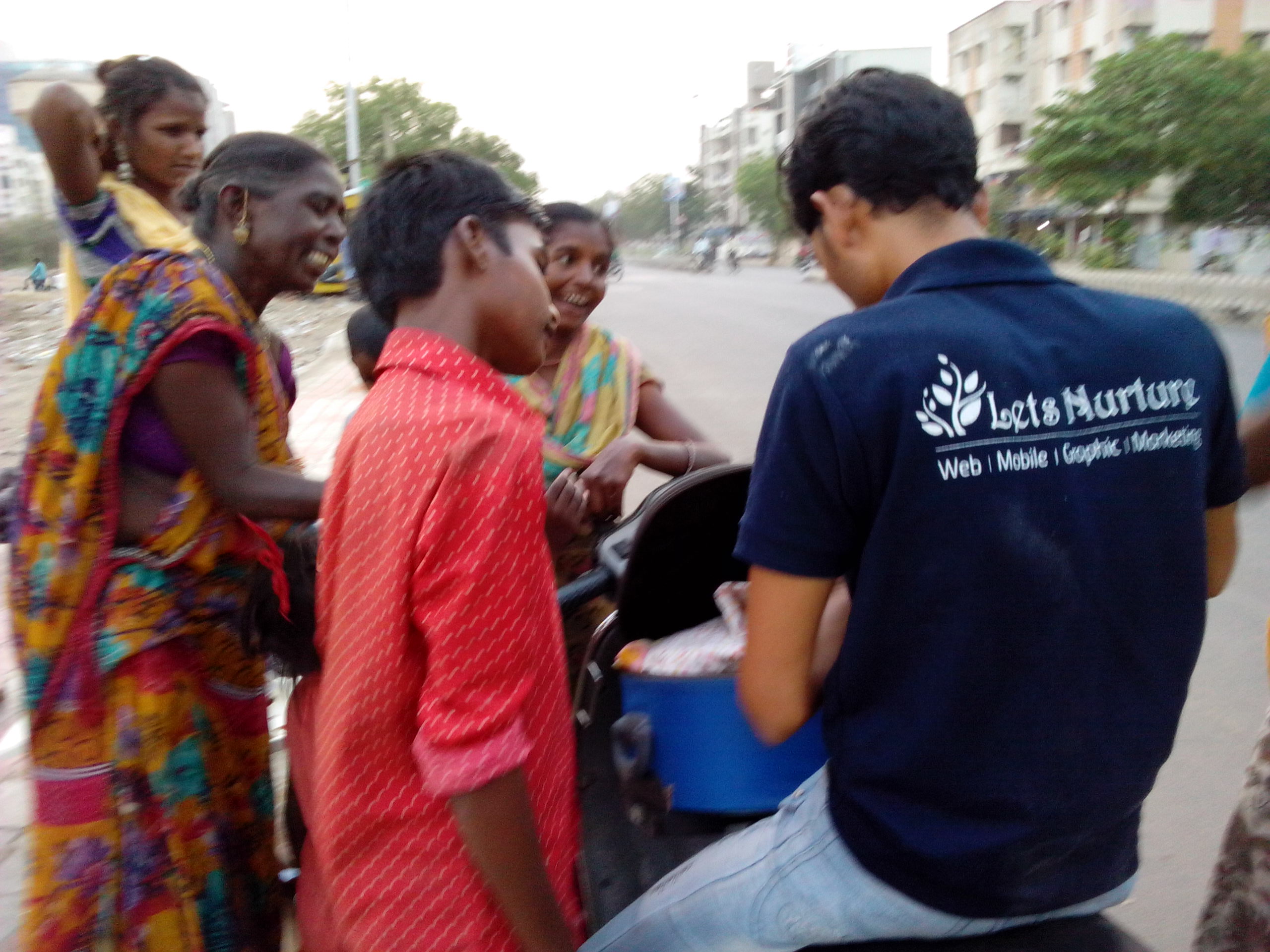 The warmth in the smile and hope in the eyes is always palpable. There is always fun and emotions both at a same place. While at Vastrapur we could find women choosing the clothes for themselves (almost engrossed) and not even looking at the clothes meant for men, one of our employees, Milan asked them if there were no men in their houses, they looked at him, giggled and responded in unison, "of course, there are men, why wouldn't be? They are all away at work". We laughed at their quick response and asked them to select few clothes for the men too.
It's always a delight to see people coming forward and appreciate us for what we do. What else we need?